Performa is the perfect solution for small to medium productions requiring a high level of flexibility, both for work material such as fabric, leather, rubber, synthetic material, plastic, wood, glass, ceramics and for items such as clothes, promotional objects, advertising and customisation.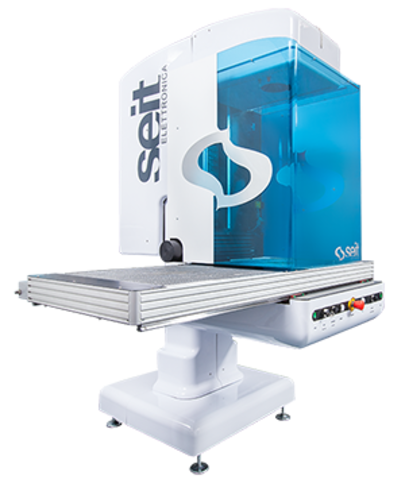 The PERFORMA laser cutting machine, equipped with latest generation CO2 lasers and the laser Galvo marking head, is a compact, top-of-the-range solution enabling users to create a full range of effects.
Laser cutting machine Pont laser SL-10
The laser Bridge SL-10 is an advanced system which uses galvanometric technology, developed more than 15 years ago, to cut and engrave.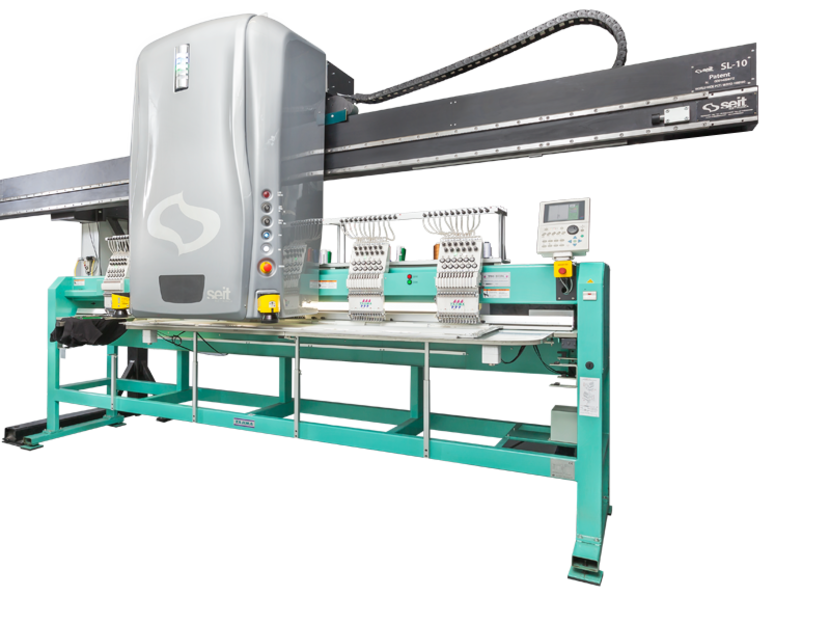 It enables you to launch apps, produce engravings and cutting on a vast range of fabrics and materials, whilst perfectly incorporating into your existing embroidery machines.
You'll be amazed by the quality of results and the operating speed of our laser.
Single-head SEIT SHL laser
Items and fabrics are cut by a laser set up alongside the embroidery heads. The single-head SEIT SHL laser cutting machine makes this possible with the steady movement of the frame.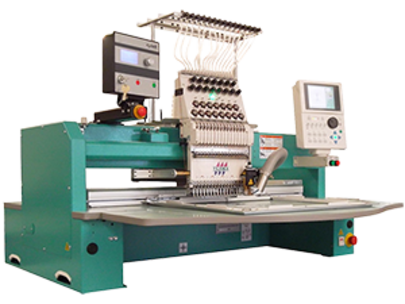 A perfect combination, born of the cooperation between Seit and Tajima, to meet the growing needs of embroiderers who customise single items or small scale items, whilst offering high quality.