The manufacturer TAJIMA GROUP based in La Ciotat in France, with European subsidiaries throughout in Benelux, and Switzerland, consolidates our engineers in house and our official technical partners.
Launched several years ago, the TAJIMA EUROPE network now includes 8 showrooms and over 15 engineers.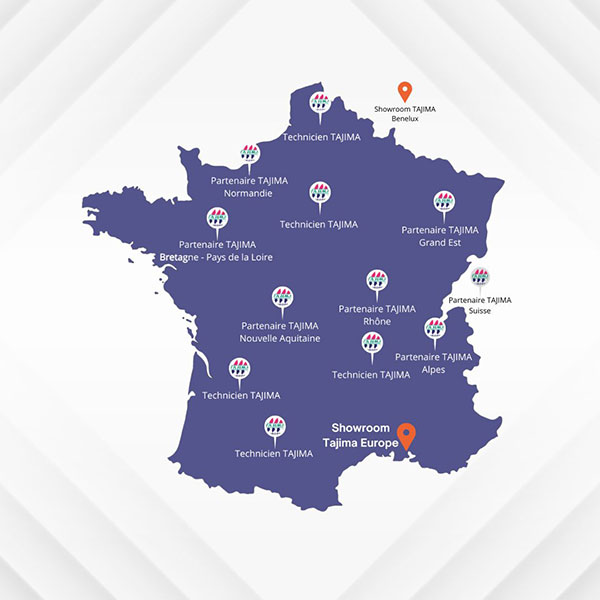 Local-based services for all TAJIMA customers.
After-the-sale service by our experienced technician less than 2 hours away.
Well-practiced TAJIMA's engineers with more than decades of experience
Prompt responses and services with low price if necessary.

On the Job Training for TAJIMA Europe's Official Technical Partners.