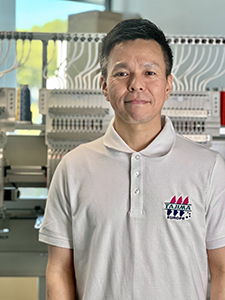 Mr Tomomichi KATO, who has been in charge of Asia at TAJIMA for more than 10 years, will take over from Mr Ryota SATO as joint Managing Director, alongside Mr Franck RAYNAL.
Mr Tomomichi KATO will be primarily responsible for managing distributors in Europe, in line with TAJIMA's policy of developing its network in Europe over the last few decades. Working directly with management at head office in Japan, he will ensure that the quality and service provided to thousands of customers by the Japanese manufacturer continues to be constantly enhanced.
Mr Ryota SATO, for his part, joins the management of the software subsidiary TAJIMA Software (formerly Pulse and acquired by TAJIMA earlier this year).