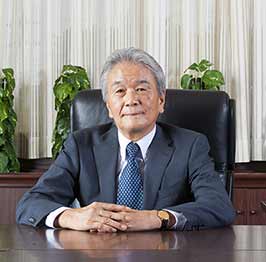 The TAJIMA Group has been a family business for over 70 years. It is the world leader for sewing and embroidery machines; they have never stopped developing their machines and equipment.
TAJIMA machines were distributed in France and Germany by the company TERROT France based in Paris, until 2011, when TERROT sold its sewing and embroidery activities to TAJIMA Europe , a wholly owned subsidiary of TAJIMA Industries Ltd, Japan.
In June 2014, TAJIMA Europe decided to move its premises to La Ciotat in Marseilles. TAJIMA Europe now distributes mainly to France, Belgium, Holland, North Africa and to French speaking African countries. Their products and services can be adapted to the meet the needs of designers, fashion designers and Haute Couture houses…
Their new location and partnership with the Maison Méditerranéenne des Métiers de la Mode, has propelled Marseilles to the forefront of the textile industry, which considerably increases the city's legitimacy of being a Fashion Capital.