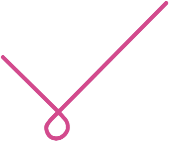 i-TM
i-TM provides optimal tension adjustement.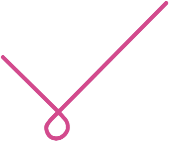 Improved production efficiency
Mass production can be started quickly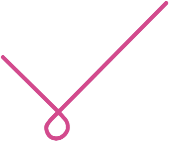 DCP - Digitally Controlled Presser Foot
The digitally controlled independent presser foot is a revolutionary device developed by TAJIMA.
i-TM | intelligent - Thread Manager
A world's first ! Automatic thread tension adjustement without skilled operators.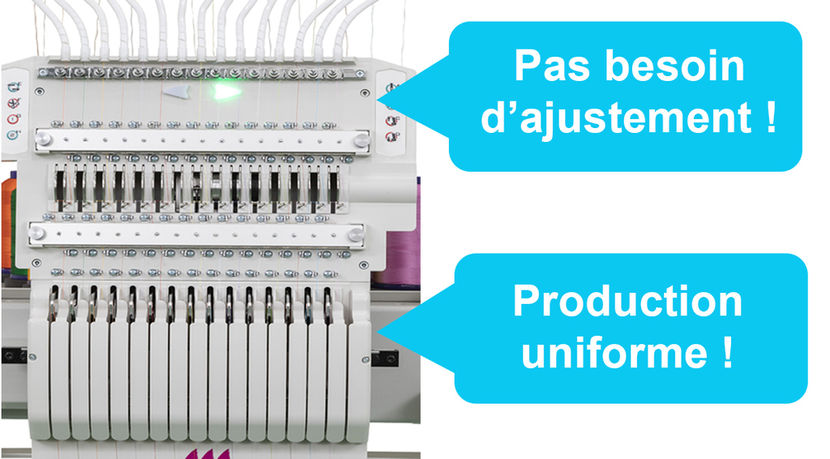 Higher embroidery quality is achieved by using a digitally controlled thread tension system.
Digitally managed embroidery finish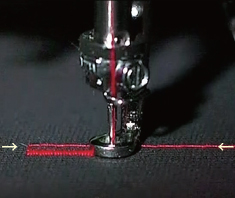 The optium thread tension can always be obtained to suit the stitch characteristics. Non-experienced operators can get to work straight away.
Improved production efficiency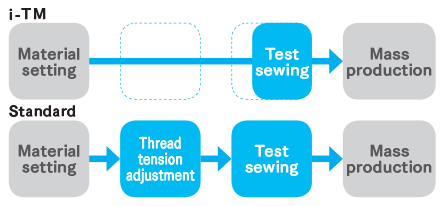 Upper thread tension adjustement is done in one setting for all heads. Saves on the processing for embroidery production, quickly enabling full production.
Achieving a uniform embroidery finish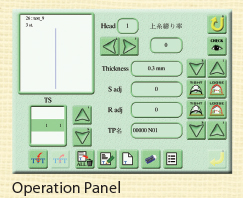 Suppresses inconsistency in the finish of all heads, since it enables embroidery with the same uniform upper thread tension.
Fabirc shrinkage is reduced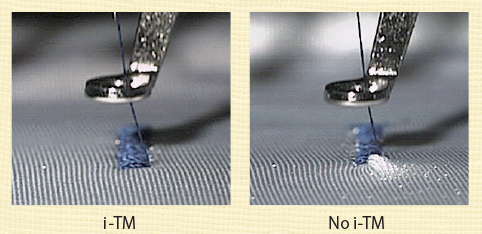 By supplying the upper thread for the next stitch in advance (advance feeding), the fabric will not crease easily, and a beautiful finish can be obtained.
DCP Function - Digitally Controlled Presser Foot
DCP - Digitally Controlled Presser Foot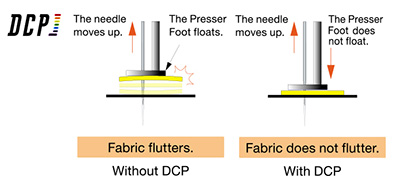 The height of the presser foot can be set to the material thickness on the operation panel.
The Fabric does not flutter even on hard-to-embroider materials like leather, thick fabric, stretchy fabric and quilting.
||<iframe width="560" height="415" src="https://www.youtube.com/embed/GfW9L2lB97U" title="YouTube video player" class="iframeAnds" frameborder="0" allow="accelerometer; autoplay; clipboard-write; encrypted-media; gyroscope; picture-in-picture" allowfullscreen></iframe>||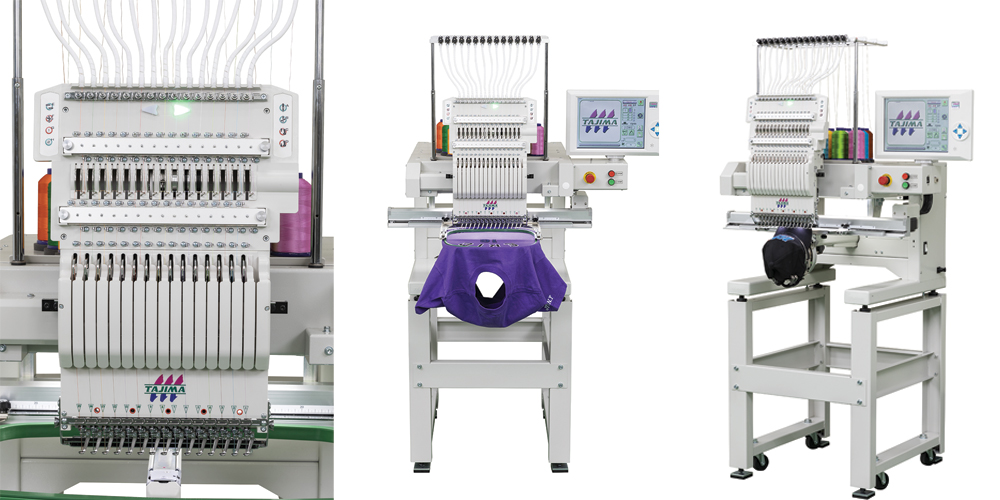 Presentation of intelligent-Thread Manager technology