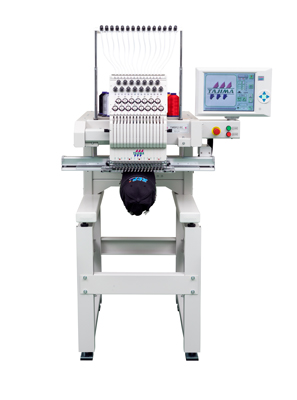 Depending on your needs, this machine can be equipped with several types of frame:
Tubular frames (TFA) in different sizes to match your products (for embroidery on t-shirts, sweatshirts, jackets),
Cap frame 2. Dimensions 75mm x 360mm,
Border frame for embroidering badges or appliqués . Dimensions : 360mm x 500mm,
Socks frame
Frame with compressed air clamping. Dimensions 80mm x 120mm / 110mm x 140mm / 140mm x 200mm et cadre poche avec serrage à air comprimée 90mm x 30 à 258mm
Magnetic frame
See all the options for Tajima embroidery machines. The options available vary according to the type of embroidery machine.