Tajima PAX | HAR | PAR SERIES
Tajima PAX SERIES
Tajima PAX embroidery machine is able to sew, embroider and perforate leather, suede, alcantara and laminated skins. It is equipped with a normal embroidery head and a special punching head to perforate the materials deposited on the frame. It is equipped with punches of different diameter.
The Tajima PAX is a versatile multi-head machine designed specifically for the following sectors :
shoe,
leather,
automotive,
interior design.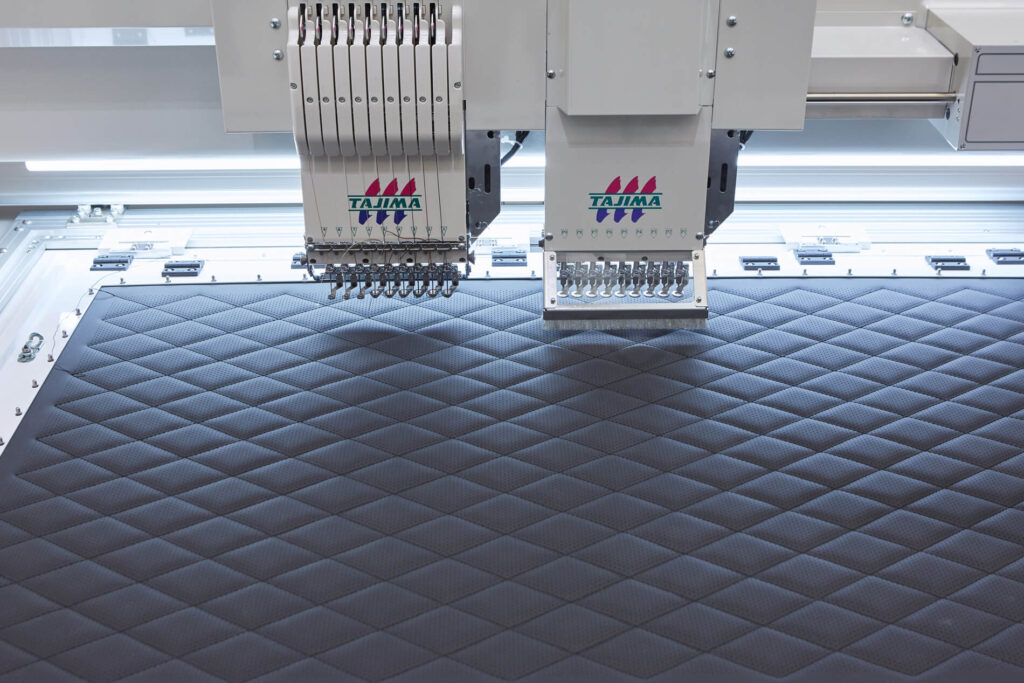 It combines a robust embroidery head with a special punching head able to cutt and pierce any type of leather without leaving traces of dirt or burns generally released by laser technology.
Tajima DG-S software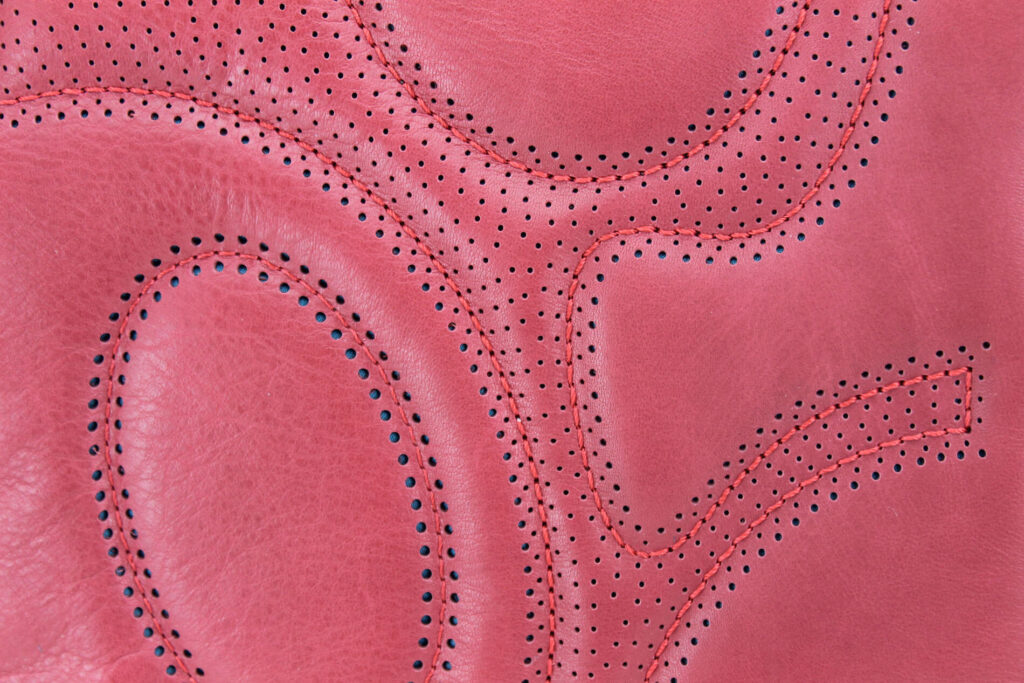 The embroidery design to be transmitted to the machine can be created using the Taijma DG-S punching software, standard for this model, thanks to which it is possible to create an unlimited number of patterns and designs and convert the data in Illustrator and/or CAD into punching or sewing. This software makes it possible to modify every single stitch or the position of every single hole in order to optimise the final result.